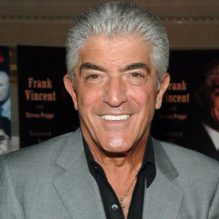 "Now go home and get your f*in' shine box!"All movie fans, particularly those keen on mafia films, know the line and the classic scene from the epic "Goodfellas" by heart. It's spoken by infamous Wise Guy, Billy Batts – a tragic mistake as he's soon to learn, and the rest is cinematic history.
While Billy Batts' screen time is short lived, the career of the man who portrayed him was anything but. Legendary actor Frank Vincent passed away on September 13, 2017 at the age of 80, and I was truly saddened by the news. Hollywood had lost a talent, a man whose resume spanned nearly half a century, and I had lost an all-time personal favorite actor.
Vincent was never a top billed star, and seemed okay with being typecast as a mafioso, forging a niche career as a supporting actor and flourishing with a bevy of heinous and villainous characters. Along with his appearance in "Goodfellas," Frank Vincent is most remembered for roles in several other blockbuster titles like "Raging Bull" and "Casino."
Most recently, he appeared as the antagonistic Phil Leotardo, boss of the Lupertazzi crime family in the television series 'The Sopranos.' "Anybody ever die in your arms?" The character sneers at Tony Soprano. "A family member, somebody you love? No? Well, give it time. See if I can't make that happen for you."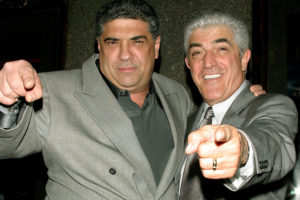 Born Frank Vincent Gattuso Jr. (how cool is that name) and seemingly at ease rubbing on-screen elbows with Capos, Under bosses, and Enforcers alike. His trademark silver hair and tough guy demeanor were perfect attributes to the types of guys he played on screen, guys with colorful names like Louie Fontucci, D.B DiBernardo, or Dino "the Rat" Ferrera as was the case in an episode of NYPD Blue.
In 2006, he released a book, 'A Guy's Guide to Being a Man's Man,' and no tribute of mine would be complete if I didn't mention his staring voice over role as mob boss Salvatore Leone in the hit video game Grand Theft Auto III.
Frank Vincent was the perfect choice if you needed a bad guy. A low life. A thug. His on-screen performances are legendary, and his iconic face and voice will never be forgotten.
Rest in peace, Frank – St. Peter better have his shine box ready.
by – Matt DeCristo