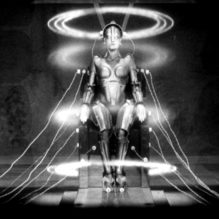 Due to the popularity of Hollywood and the British film industry, it is very easy to overlook those films that aren't in the English language. There are thousands of them out there and some never truly receive the praise they deserve. However, this article is set to make amends, by showing you some foreign-language gems that every film-lover should check out.
Metropolis
Perhaps one of the most quintessential science-fiction films, directed by the legendary Fritz Lang, Metropolis is a science-fiction tale of love and futuristic technology which tells the tale of a wealthy boy, falling in love with a working-class prophet girl. This gem is of German origin, and seeing as it was made in the 1920's, do not expect any English. It is well worth the subtitles to witness possibly some of the most innovative special effects of early modern cinema and one of the first real science-fiction films.
The film is relatively simple, with no confusing plot-lines or difficulties, making it easy to see how this film pioneered the genre and brought a bit of special effects magic into the mix for one of the first real times in cinema history.
Source: imdb.com
http://www.imdb.com/title/tt0017136
http://www.imdb.com/title/tt0017136/videoplayer/vi1050609177?ref_=tt_ov_vi
Train to Busan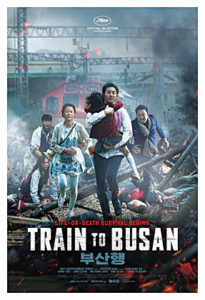 The newest film on this list, Train to Busan is a creative and innovative take on the zombie genre, providing fresh and exciting action to really distinguish itself in a cliché and overdone genre. It blends just enough blood and guts, horror elements and exhilarating action and really is a must see for zombie-movie fans. This one is of South Korean origin, and thus is in Korean, yet is choreographed and directed brilliantly – especially amongst the usual standard of zombie films.
The film takes place partly on the titular train, but in outside locations too. It's brilliant with its sometimes over the top glorious zombie action, yet is genuinely worth the subtitles as it is such a fun watch. It is pulsating, yet slightly disorienting and that is what makes it special and allows it to stand apart in a sea of mediocrity.
Source: imdb.com
http://www.imdb.com/title/tt5700672
http://www.imdb.com/title/tt5700672/videoplayer/vi570996505?ref_=tt_ov_vi
Oldboy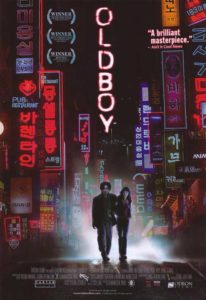 This gory Korean tale of revenge is well-renowned for its superbly choreographed action scenes and diverse protagonists who is almost somewhat of an anti-hero. Sometimes it can be harder for characters to be convincing and interesting when we have to focus on subtitles as well as action and acting, yet Oldboy really gets all of this perfectly right, making it a must-see.
It was a critical success when it first came out and is loved by many even now. The film was so popular that it received an American remake, which is definitely not as good but isn't bad by any margin. The over-the-top violence that the Korean cinema industry allows means the US version seems tame in comparison.
Source: imdb.com
http://www.imdb.com/title/tt0364569
https://www.youtube.com/watch?v=2HkjrJ6IK5E
Amélie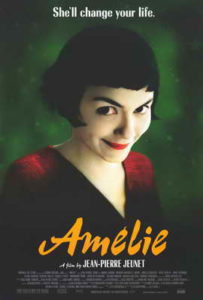 Amélie is the only French-language film on this list and to this date, remains one of my personal favourite films of all time. It is the charming tale of a young girl in Paris who begins to help an array of different characters, in her own quest for love. It really is a beautiful film which reveals to audience that it really is sometimes the little things in life that keep us happy. It is cheerful, beautifully-directed and stars Audrey Tautou as the lead girl.
This film is highly regarded as one of the best foreign-language films of all time, being nominated for five Oscars and gaining fame around the world. Therefore, it is not so much of a diamond in the rough, yet is almost definitely worth checking out as a brighter alternative to some of the more action-packed and graphic films on this list.
Source: imdb.com
http://www.imdb.com/title/tt0211915
https://www.youtube.com/watch?v=HUECWi5pX7o
Pan's Labyrinth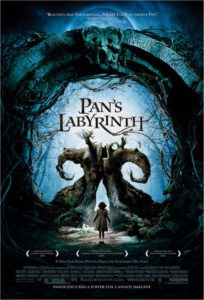 This bone-chilling masterpiece from iconic director, Guillermo del Toro won three Oscars and is widely classified as one of the greatest Spanish-language films of all time. It is a wonderfully crafted yet ineffably creepy masterpiece that blends together a tale of war with fairy-tale themes and elements. It features evil such as the terrifying pale man, yet seeks to portray war as the greatest evil of them all.
This treads as lightly as a potential horror film can go but doesn't shy away from a bit of violence and gore. Pan's Labyrinth really is a thrilling blend of several highly popular genres and is most definitely worth the subtitles.
Source: imdb.com
http://www.imdb.com/title/tt0457430
https://www.youtube.com/watch?v=E7XGNPXdlGQ
– by Katie Porter
About the author
Katie Porter is an aspiring writer, movie lover, and part of the team at Seatup. In her free time, she enjoys exploring her home state Colorado and plays in women's amateur rugby league.