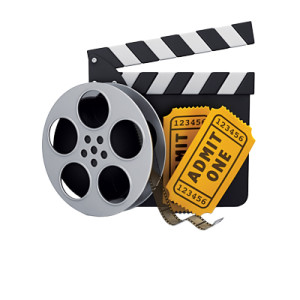 Abandoning the somewhat-limiting style that accompanies the "4-star" review system, at The Movie Buff we use the academic rating scale. Below are some rationale, both for those films that move to the head of the class and those films that need to be held back.
---
A+, A, A-:
Equivalent: 3 1/2 – 4 stars, two thumbs up
Great movie
Would recommend to anyone
Can be watched over and over
If it's on TV, you would watch it again
If you own the DVD and it's on TV, you still watch it
---
 B+, B, B-:
Equivalent: 2 1/2 – 3 stars, two thumbs up
Good movie
Would recommend
Glad you watched it, would watch again if offered but would not necessarily seek it out.
---
C+, C, C-:
Equivalent: 1 1/2 – 2 stars, one thumb up
Average movie
Would tell someone it's "okay"
Not upset you watched it but probably wouldn't watch it again.
---
D:
Equivalent: 1 star, one thumb down
Below average
Bad acting, bad directing, and/or bad overall plot or story
The only thing separating it from a flat "F" is maybe a great scene or acting performance.
---
F:
Equivalent: zero stars, two thumbs down
Terrible, dreadful, dull
Can find very little, if anything positive to say about it
Would go out of your way to tell people how bad it is
Wish you could get the 90 minutes of your life back
Refuse to acknowledge people who do like it, and regard them as inferior
---